Wow, it's 2016 already.
2015 was filled with great restaurants, plenty of wine, and some killer craft beers. At the end of 2015 I asked if any of my readers wanted me to do a year end roundup of some of my favorite places and quite a few of you on the Facebook page responded yes, so here goes.
The restaurants are in no particular order, as a matter of fact, if you think a place deserves to be higher on the list, then vote and give it a thumbs up in the list, the more thumbs up a place gets, the higher it will rank.
I've also provided a brief description of each restaurant and a pricing guideline based on my experience at each location.
If you want to know more about the restaurant click the picture and you will be linked to that restaurants website.
Leave a comment, I want to know what restaurants were your favorites this year too!
[infobox style="alert-success"] $ = $15 & under
$$= $16-$30
$$$= $31-$45
$$$$= $46 & above [/infobox]
Jan 06, 2016 - gnarlyknots.com -

2620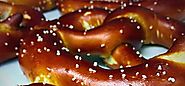 Creative Pretzel bakery serving large stuffed pretzels filled with various sweet and savory ingredients in Winfield. $
Jan 06, 2016 - dekarestaurant.com -

2700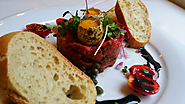 Upscale fusion cuisine specializing in French technique with a Russian flair in Wheeling. $$$
Jan 06, 2016 - southmoonbbq.com -

2404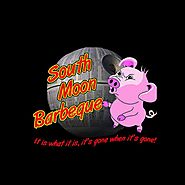 Low and slow smoked barbeque well known for brisket and burnt-ends in Hinckley, Montgomery and Sandwich. $
Jan 06, 2016 - barbakoa.com -

2176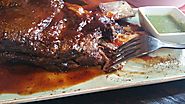 Casual fine dining Latin bistro in Downers Grove. $$
Jan 06, 2016 - restaurantmichael.com -

2054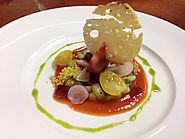 Upscale, white table cloth, French cuisine in Winnetka. $$$$
Jan 06, 2016 - francoscucina.net -

2263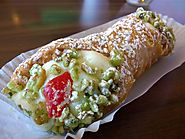 Italian deli and bakery preparing family recipes available for dine in and pick-up in Streamwood. $
Jan 06, 2016 - 92townbbq.com -

2439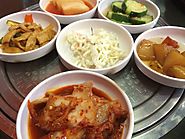 Korean BBQ restaurant serving rice and noodle dishes along with Soju, Sake and imported beers in Schaumburg. $$
Jan 06, 2016 - peruviansanguche.com -

2556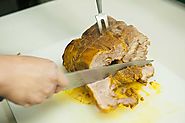 Peruvian sandwiches and poutine topped with Peruvian style gravies in Naperville. $
Jan 06, 2016 - nikkosushi.biz -

2787

Serving Sushi and Korean dishes with various specialty menu items introduced on a regular basis in Arlington Heights. $$
Jan 06, 2016 - tinroofjoliet.com -

2435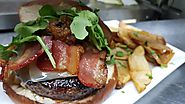 Locally sourced Farm to Fork cuisine in Joliet. $$
Needless to say I enjoyed eating at many other Suburban Restaurants in 2015. Checkout the Eat The Burbs Instagram Feed for a catalog of cool places to visit!