Having a ton of farmer's markets close by to choose from is one of my absolute favorite parts about living in the Chicago Suburbs. The season usually runs between May and October; during that time farmers and vendors come in from surrounding areas to sell their beautiful vegetables, farm-raised meats and hand-crafted items.
Seriously, I've found some of my absolute favorite things to eat at farmers markets.
Last May I took a trip to Woodstock to check out their market and to get to see the Woodstock Square in person. My family and I had an amazing time visiting the market, the square and eating all of the goodies that we purchased including a 10 pound box of blueberries that my little one couldn't wait to get home.
Back then we took a ton of pictures and shared them with you on the Eat The Burbs Facebook and Instagram accounts to give you an inside look. Here are more of our favorites from the Woodstock Farmers Market.
If you've never visited this market, be sure to give it a try this summer. It totally feels like a step back in time!
Read Between the Lines - Retail with Pirro's sauce!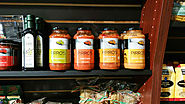 Beautiful Blooms and Plants for Sale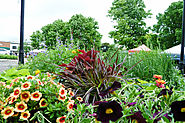 Ethereal Confections is a must visit!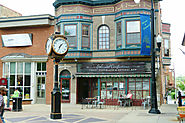 Artisan Chocolate, Organic ingredients.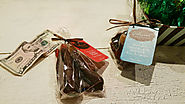 Brook Farm Popcorn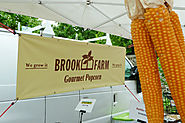 The Spicy Cheese was Awesome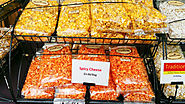 It was super cool watching pottery take shape!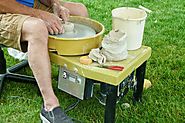 Some of the finished products.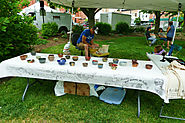 Go for the Hot Portabella Salsa!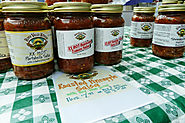 This was a first for me, I'd totally buy more!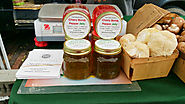 There was so much Soap to choose from.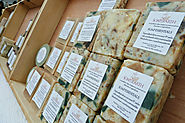 We bought lots of herbs.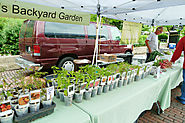 City + Datum line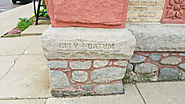 Jaci's Cookies. Yeah, I bought a few!!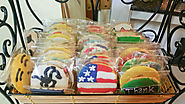 The Woodstock Opera House is gorgeous!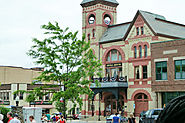 Coolest store ever!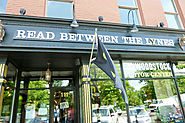 Read Between the Lines - Book Store
Read Between the Lines - Candy Store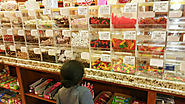 I didn't know this. One of my Favorite movies ever.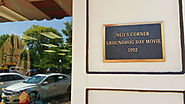 The Thoughtfulness Shop - Such a cool gift shop!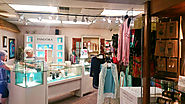 Yum, Yum, Gimme Some!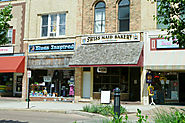 Swiss Maid - Red Velvet Cake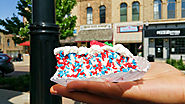 Liquid Blues...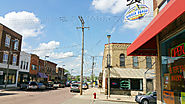 The Historic Woodstock Square!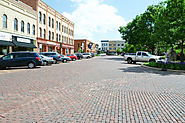 I'd like to thank McHenry County Living for hosting our foodie adventure and showing my family and I what we were missing.